Data, your way.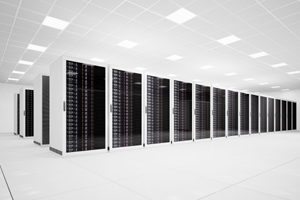 At domainIQ, we recognize that your data needs are unique.
That's why we offer enterprise solutions tailored to business and government users that allow easy access to all of our data at a competitive price.
Whether you're looking for a one time report on a specific data set, continuous monitoring of internet trends, or high volume access to domain data, our custom solutions can be tailored to fit your exact needs.
Our experienced staff will gladly work with you to develop software and reporting solutions that work for you, and host the data on our infrastructure or yours.
Request More Information
---
Data is our Passion
domainIQ is a small company with big data.
We're small enough to offer personalized solutions to our enterprise customers, while having access to big data normally available only to large enterprises. We take great pride in being small and efficient and we look forward to making our efficiency work for you at prices our competitors cannot compete with.
Here are some advantages of going with our enterprise plan:
Unlimited Queries & Reports - Perform high volume queries and run large reports without any limitations
Self Service or Full Service - Access our data automatically or work with our experienced staff to create a completely custom solution
Competitively Priced - We deliver high-quality services with superior value
Over 40 APIs - Access any data set or tool with our powerful API library
Powerful Research Tools - Research deeper and more efficiently with our enterprise class research tools
Custom Reports - Request a custom report in any format (text or graphical) for any data point with any filter
Custom Data Mining - We can mine raw data from almost any source and organize that data into easy to understand reports
JSON / XML / HTML Formats - Data is returned in any format, including common web formats such as JSON and XML
---
Data Scope

We continuously crawl the entire internet, archiving every piece of data. This data, which includes web site snapshots, whois records, mail servers, backlinks, advertisers, search engine rankings and much more, is used to build relationship and identity databases which are later used to generate informative reports for our clients.
Our infrastructure allows us to run almost any type of a report on any internet data set imaginable.
When generating custom reports, we are capable of combining completely different data sets (ex: domain ownership data with global web site data with traffic analytics) and filters (ex: show only domains, or sites or individuals that match a very specific set of filters).
Since our reports can contain anything related to the internet, it's impossible to list all of the possible report types. However, here are just a few sample reports:
Internet size & rate of growth reported weekly, monthly and yearly
Internet security report, sites which are insecure, percentage of web that is vulnerable to compromise, etc
Custom whois reports with a wide range of parameters; for example, domain name owners based in Houston, Texas, living on State St with at least 10 domains and with hosting servers in foreign countries
Domain portfolio value of business "X" versus person "Y"
Internet growth by region, country, extension, etc
Domain registration trends by region, country, extension, etc
All web sites and domains related to a specific Google® AdSense ID, Google® Analytics ID, IP address and other deep parameters
Web sites containing a particular image or text
---
Ready for a test drive?